body{width:100%;
Laguna Beach Window Tint has been serving customers from Laguna Beach and Orange County since 1980.
Although the address is 802 South Coast Highway, our entrance is actually around the corner on St. Ann's (between PCH and Glenneyre.
The beautiful southern California sunshine is great to live in but it can be hard on your eyes, your art and your furniture.

With 32 years of experience with the local conditions, the staff at Laguna Window tint has the knowledge and experience to give you the exact tinting you need for your conditions.
Residences
Many people only think of their auto or truck when it comes to tinting, but the truth is, that most coastal residences can reap the benefits that a proper tint job will give.
The sun's glare can make it difficult to see tv monitors , computer screens. Tinting the windows can help avoid this problem & it lessens the load on heating & air conditioning . rejects heat in summer and keeps heat in on cold days.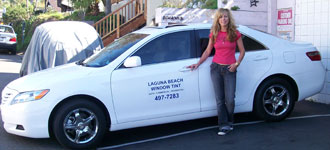 Nani Salerno, Owner
Vehicles
The glare from the sun can lead to dangerous driving conditions, both day and night. Our tinting can protect your eyes, and cut the strain on your air conditioning
Commercial
The sun's glare can make it difficult to work and fade items in your window.
Our expert tinting will get just the result you need.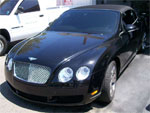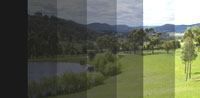 ---
© Laguna Beach Window Tint
Web Special! 10 % Discount and No Taxes on All Jobs!!!